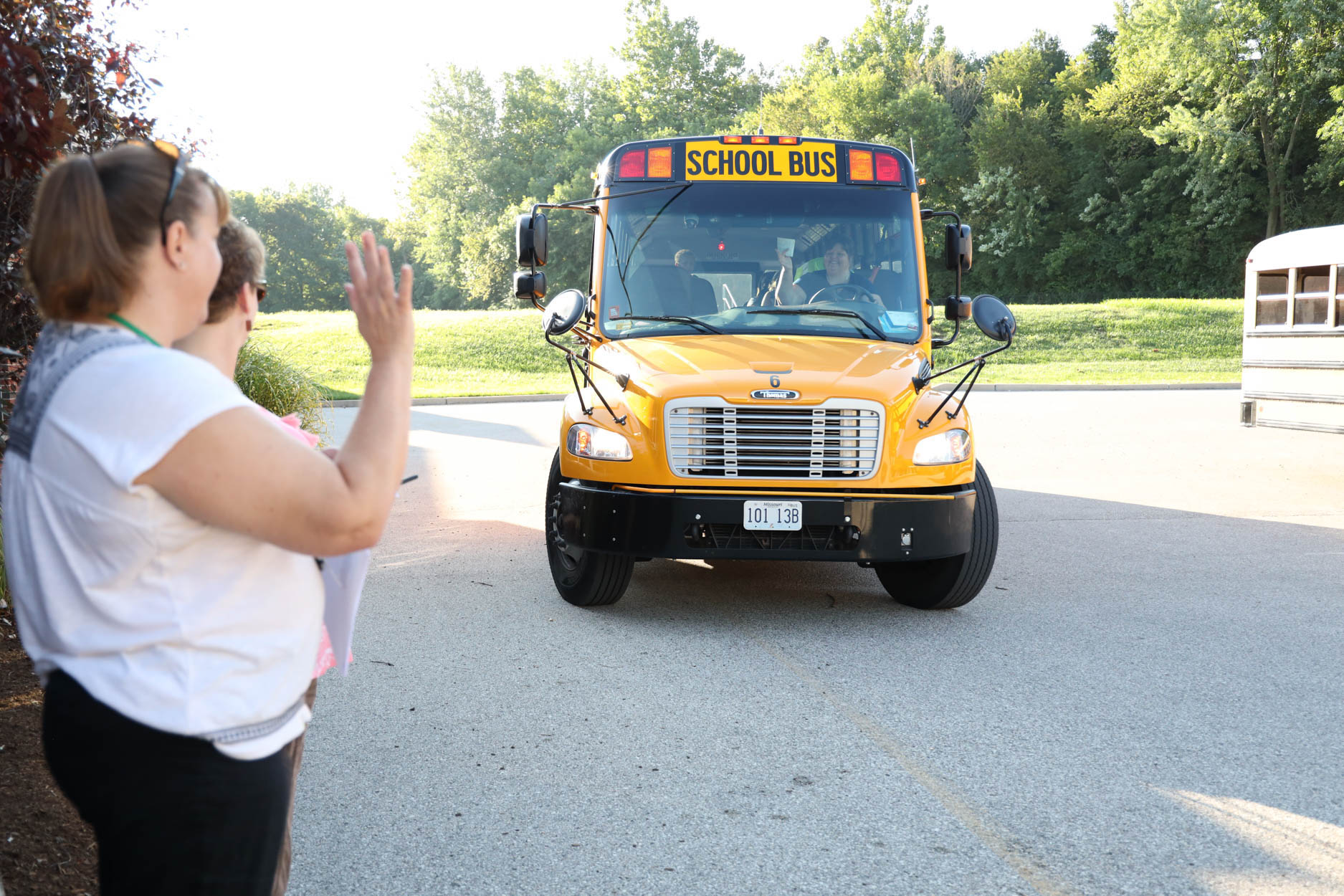 Pattonville School District earned the Missouri State Highway Patrol's "Total Fleet Excellence Award" by obtaining a first-time approval score of 94.2% during the annual inspection of its buses. At the conclusion of the inspection, the district's score was 100%. 
The two buses that had a minor issue were repaired quickly, re-inspected, and approved. 
Things that worked for the transportation department to exceed the 90% inspection score to qualify for the award were:
Standardized preventative bus inspection checklist followed by mechanics.

Mechanics inspecting buses immediately before the bus entered the staging lineup.

Well trained driver inspection team.

Retaining one mechanic at the inspection line for inspector questioning and miscellaneous requests.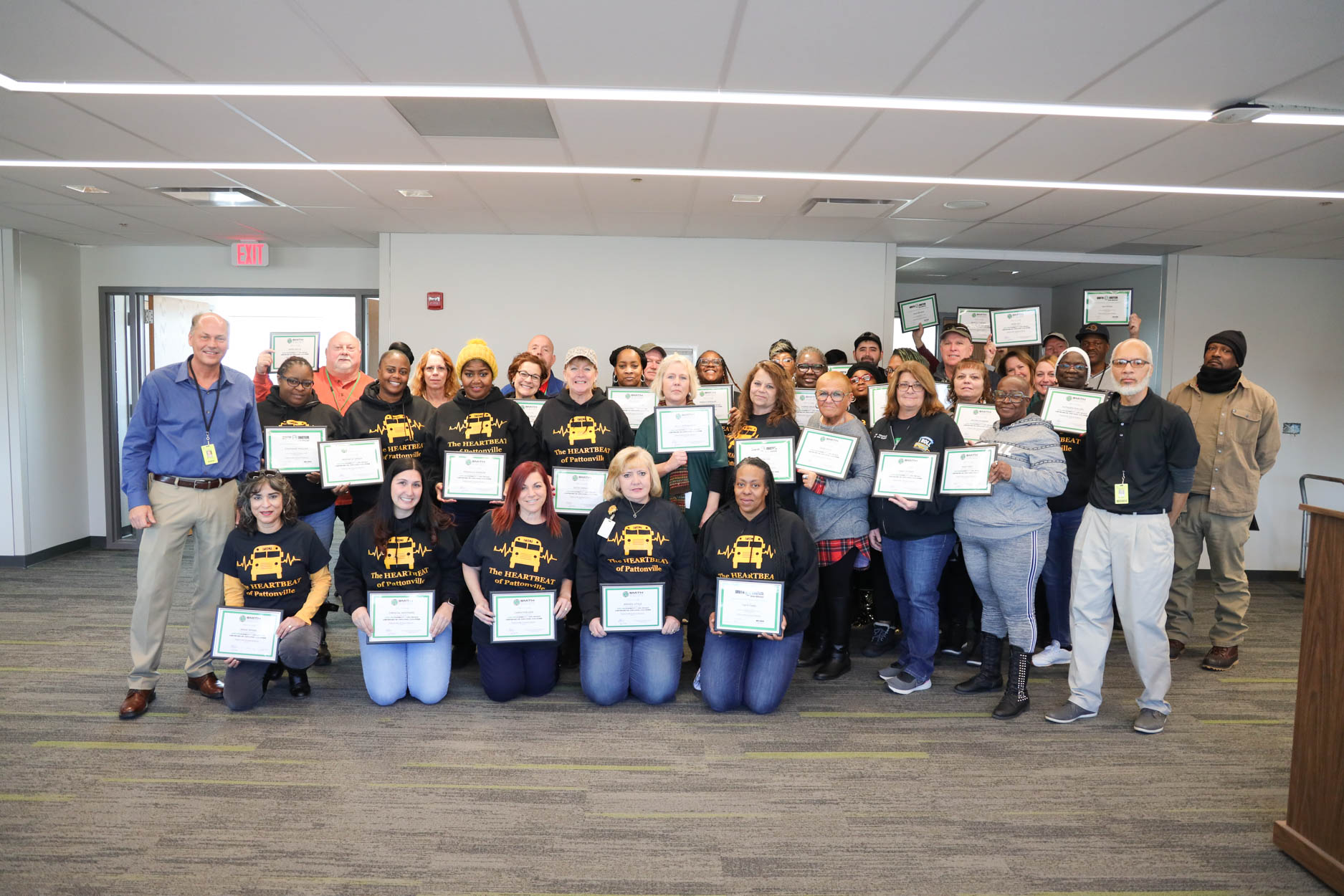 Not only are the buses in Pattonville safe, but so are all 47 Pattonville school bus route drivers. They were certified in the Smith System at the beginning of the school year. The Smith System is recognized as the industry leader in professional CDL driver training, hands-on vehicle safety education programs and defensive driving. More than half of Fortune 500 fleets use the Smith System for driver safety training. 
"The Smith System is a great program that hones the skills a driver already has," director of transportation James Troxel said. "The Transportation Department's number one priority is safety."