District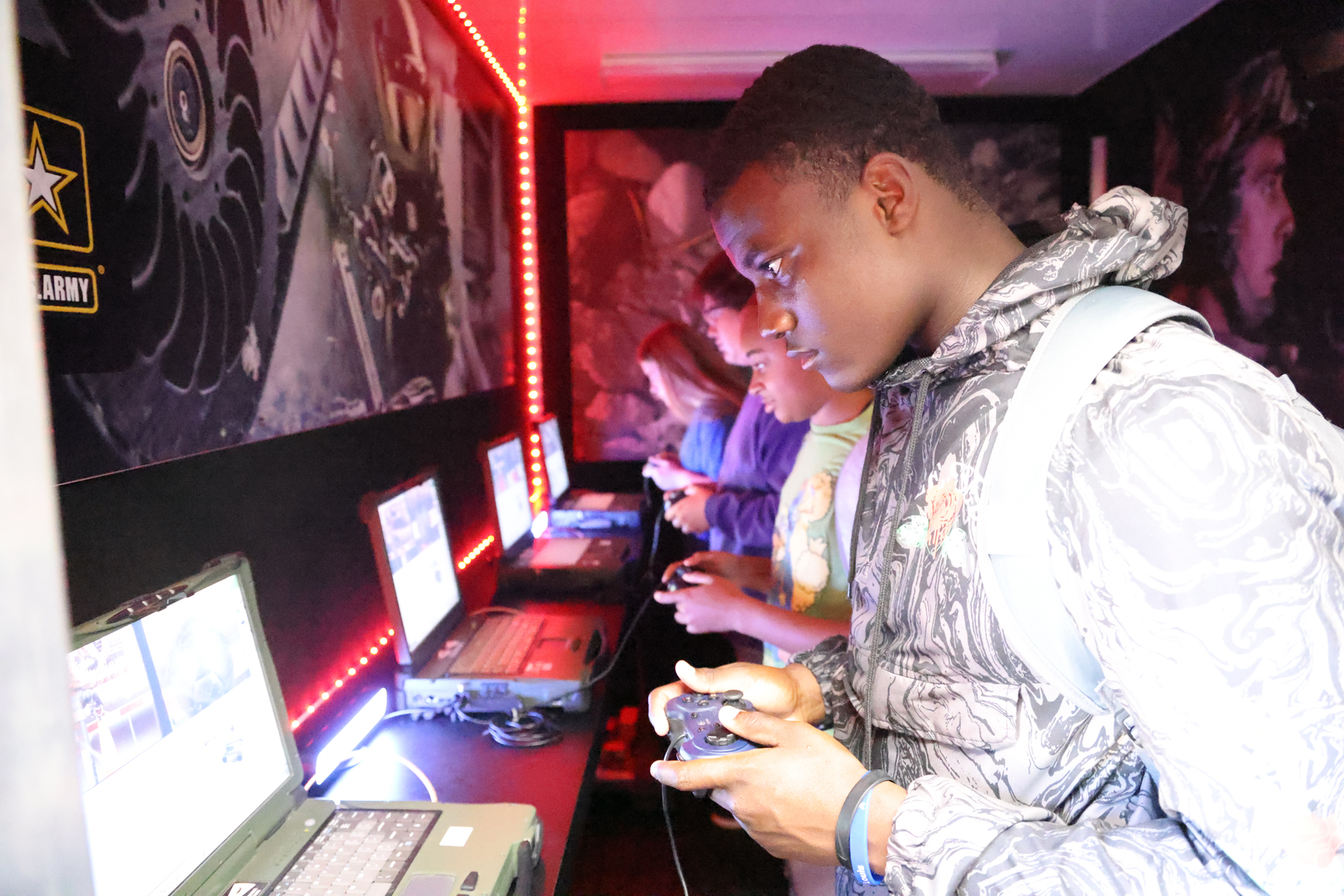 The U.S. Army brought a robotics trailer to Pattonville High School on Tuesday to showcase and demonstrate real-world application of STEM (science, technology, engineering and math) and robotics capability through personal student interaction. 
Students were able to get hands-on experience with equipment engineered and utilized by the Army. 
"An EOD (Explosive Ordnance Disposal) specialist disables and defeats explosive devices and weapons of mass destruction," U.S. Army First Sergeant Barrett Hansen said.
Each student had an opportunity to operate the robot, picking up a simulated explosive device and moving it around with the robot's arm and grapple.