Category:

District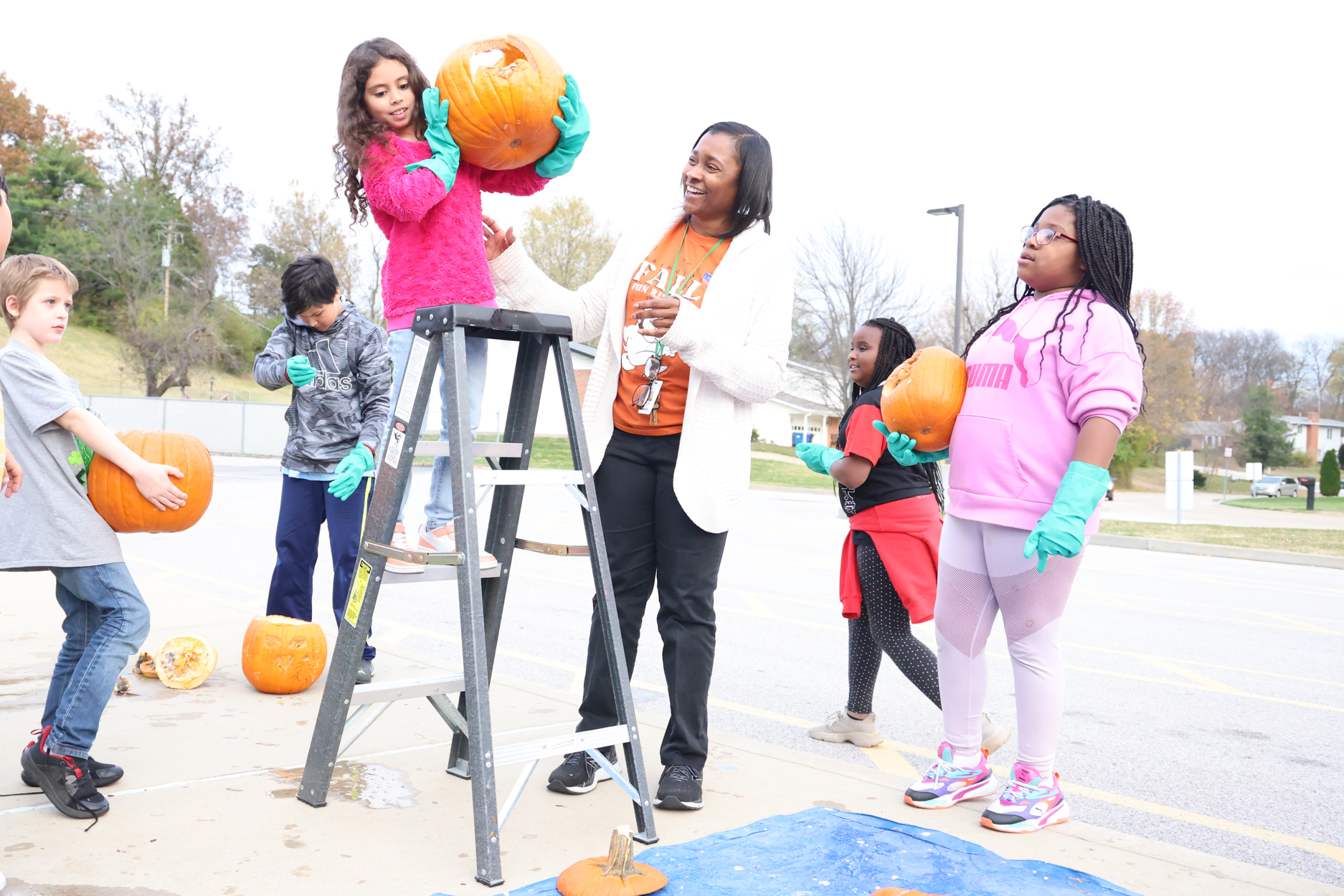 The Kiwanis Kids (K-Kids) Green Team at Bridgeway Elementary held its first-ever pumpkin smash on Nov. 8. For the week after Halloween, the community was invited to drop off carved and uncarved pumpkins to the school. The purpose of the event was to reduce food waste. 
The after-school club members and staff climbed up ladders and smashed the pumpkins to make compost for the Bridgeway garden and the community. 
Bridgeway Elementary has six food garden beds in front of the school and the students prepared them before the event in order to create an outdoor STEM lab. The garden beds now have pumpkin pieces of various sizes, shapes and thicknesses so students can compare and contrast the speed of the decomposition process.